Where does one start? When doing motorcycle lessons and trying to advise beginners how to ride a motorbike or giving them tips on how to ride a motorcycle is a veritable minefield.
What I am going to attempt is to maybe provide beginner riders who commence motorcycle lessons with some form of survival guide so that they are prepared for the first motorcycle lesson. We'll start at the basics, protective clothing.
The best motorbike lesson I can give you is to wear the appropriate riding gear. One hears comments like dress for the slide and not the ride or ATGATT (All The Gear, All The Time). In Perth and Western Australian climate, ATGATT may just be a little OTT (Over The Top), so I advise you to dress for the ride and the possibility of a slide. What I mean for this is wear the appropriate clothing for both the weather and the ride.
Helmets
The crash helmet – or simply helmet – is the most important piece of protective gear when riding a motorcycle.
Choosing a helmet
Helmets come in various brands, shapes, sizes and functionality. When choosing, choose a helmet to meet the intended function. Here are a few of my thoughts:
If you are going to do a lot of country riding, a full-face helmet is going to be the best as it allows for the best protection, from both the elements and in the event of an accident.

If you are going to do a lot of stop/start commuting, an open face helmet is better suited as it allows for maximum peripheral visibility and airflow and is not as hot or restrictive a a full face helmet, especially in summertime.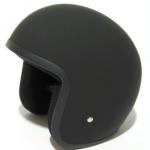 If your intention is to have a helmet to do both, then a modular helmet would be suited. THis allows you to open the helmet when necessary. Of course, the down side to this mode – unless you get a helmet specifically designed to do this – is that you cannot comfortably ride with the helmet in the open position.
Shark Evoline Series helmets are specifically designed for this purpose. Be warned though, modular helmets can be a tad noisy out on the open road and at higher speeds.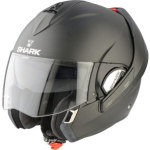 If you're going to go off-road, then a dirtbike/offroad (MTB) helmet would be more suitable.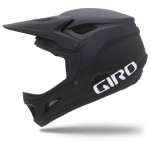 It is important that your helmet fits you correctly. It should be snug and comfortable. There should be no pressure on your forehead. The helmet should not squeeze your cheeks too tightly. The helmet must not bee too loose as there will be some settling with use. Comfort should not be sacrificed for cost. I had a friend who once told me, if you have a $10 head, buy a $10 helmet.
Compliance
In some Australian states and territories the AS/NZ1698 certification has been waived, provided the helmet meets DOT and/or SNELL certification, however, here in Western Australia the compliance remains. You should ensure that your helmet is AS/NZ1698 compliant and DO NOT REMOVE the sticker as this will render the helmet non compliant. Use of a non-compliant helmet may result in a fine or a "yellow sticker" for your motorcycle.
During our motorcycle lessons we teach you the correct way of securing your helmet. By securing I do not mean lock it away, I mean ensure that your helmet is not going to get damaged. Your motorcycle instructor will show and explain the best way and the reasons for it. While doing motorbike lessons, you should be comfortable with no painful pressure areas to distract you or cause discomfort.
Motorcycle Lessons Perth